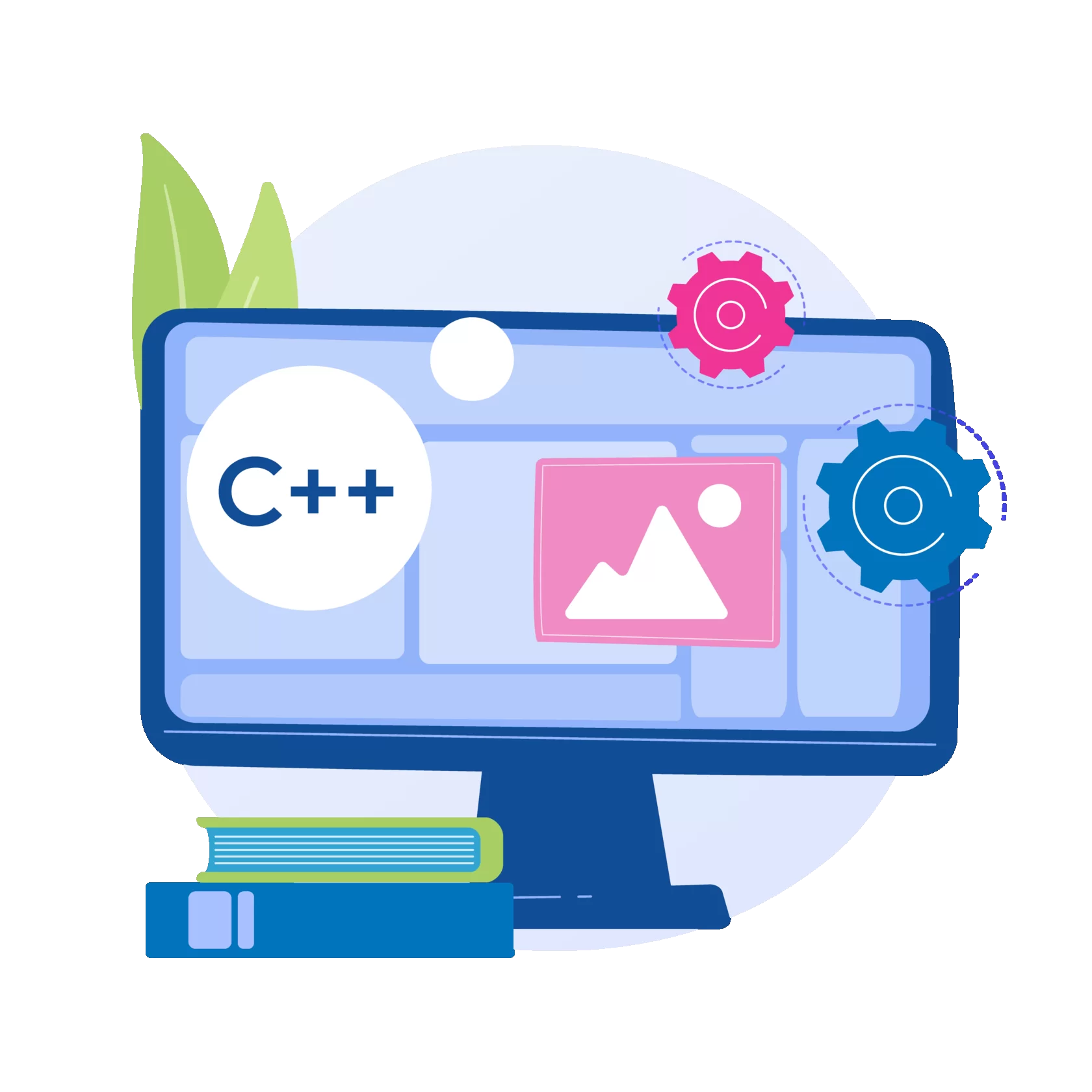 The course aims to learn the most popular programming languages, C and C++, to gain knowledge of modern coding methodologies and technologies, and to acquire skills in developing programs to solve a wide range of typical tasks.

Kids will learn coding in the high-level language C and C++.

The C language (and its C++ language extension) is one of the most popular and powerful development tools for professional coders today.
The course includes teaching the principles of:
Kids are writing algorithms and the structure of C++ programs.

Variable types, basic constructions, including loops and control structures.

Management of one-dimensional and multidimensional data arrays, work with strings.

Creating subroutines, working with dynamic memory and data types.

Working with files and some features of the C ++ language.

Express thoughts in a form understandable for a computer: clearly and consistently.

Divide tasks into subtasks, search, and find optimal solutions.

Write console applications in C++.

Implement both existing and custom algorithms.

Create applications with a graphical interface.

Independently and quickly understand the basics of most other programming languages.

Kids will be able to create
Think in terms of Object Oriented Programming.

Use all C language operators.

Use library functions.

Work with arrays.

Write functions.

Use memory classes.

Apply address arithmetic.

Work with data structures.

Work with files.
How does the C++ learning goes
Programs are designed taking into account the age of the child.
Classes are recorded and there is always the opportunity to repeat the material
All training materials are located in your personal account
Classes are scheduled on both weekdays and weekends.
Teachers are practicing IT experts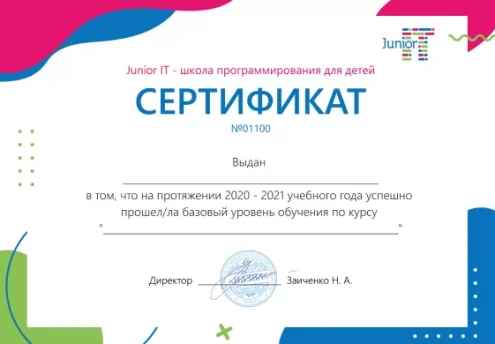 At the end of the training, we issue an official certificate to everyone.
INTENSITY AND
COST OF EDUCATION
Once a week, 120-minute lessons with a rest break.
Throughout the academic year, according to the agreed schedule.
Why choose the Junior IT coding classes for kids?
Six years of experience in teaching coding to kids
Over 5000 individual and group IT projects
The school itself is excellent. My daughter has been attending for two years now. She especially liked the course on a design by Irina Polyakova. The work was exciting. The teacher plunged them into the world of design! Children did projects, worked in a team, and each had his piece, his contribution to the joint work.
If your child loves computer science, he will like JuniorIT school! Firstly, charming, young, creative, and friendly teachers! Secondly, a lot of interesting things! Graphics, photoshop, programming. Interesting for both boys and girls! My son is having a lot of fun! Thank you!!!
There are an exciting set of courses not seen in other schools. The child is taking the C#/Unity course and is very satisfied with the teacher Masha, who has found an approach to children. Three hours of the lesson go by very quickly, and the child would be happy to study one more day a week. Recommended to everybody!!!
We were satisfied with the school - in the conditions of quarantine, we very quickly switched to online learning mode and finished the course without discomfort and technical failures.