Your kid
will create
his unique
IT projects
In the six most popular programming languages under the guidance of IT specialists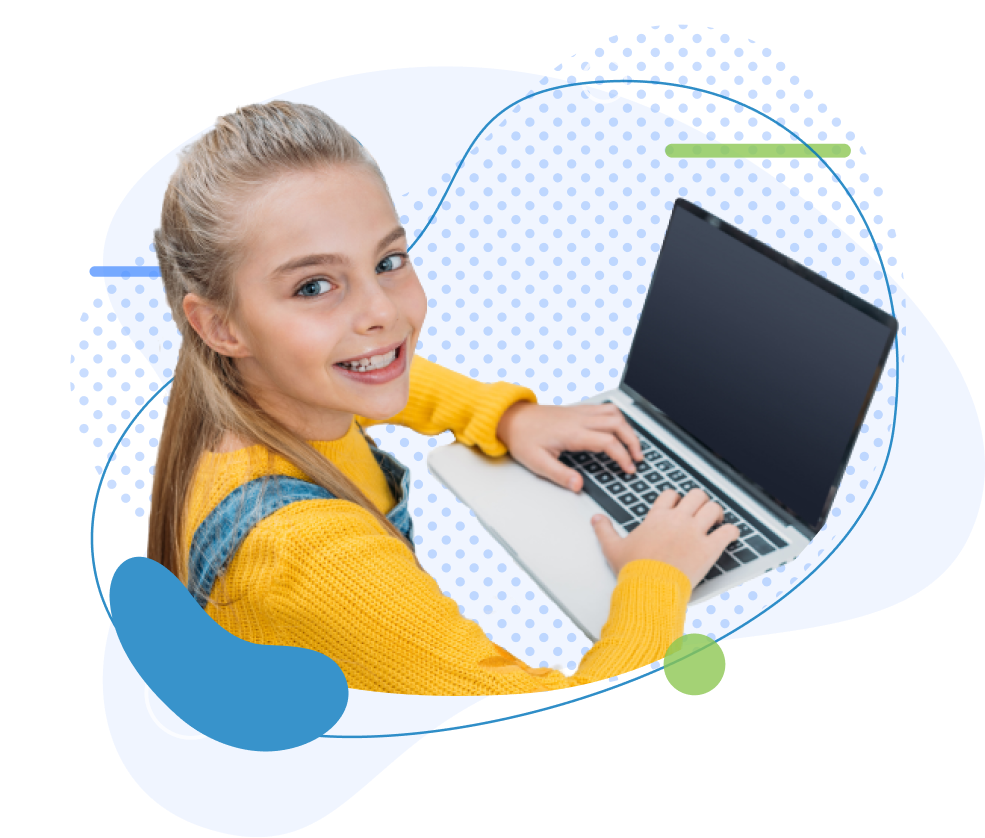 Online coding Developing critical skills for the modern kid
The ability to be involved in practice in chosen IT project
Interaction and collaboration in the outcome of joint coding classes
Ability to solve complex problems simply while learning coding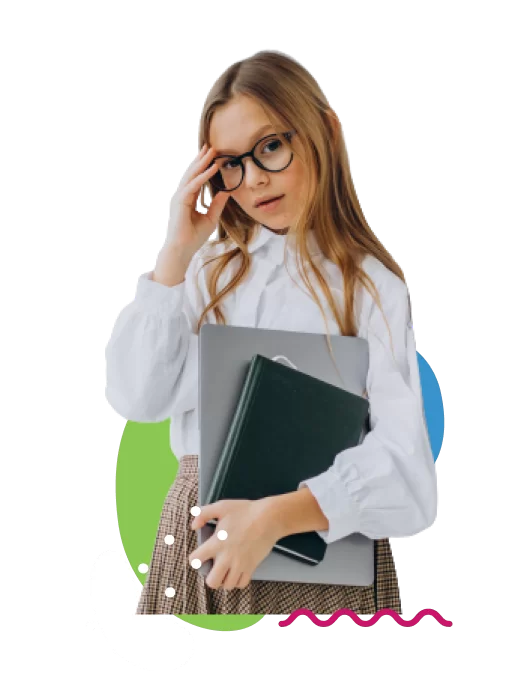 The ability to think outside the box and develop concepts in coding projects
At the end of coding courses, each kid will have several projects with different levels of complexity
The ability to talk
about yourself and your
coding project in front of
a large audience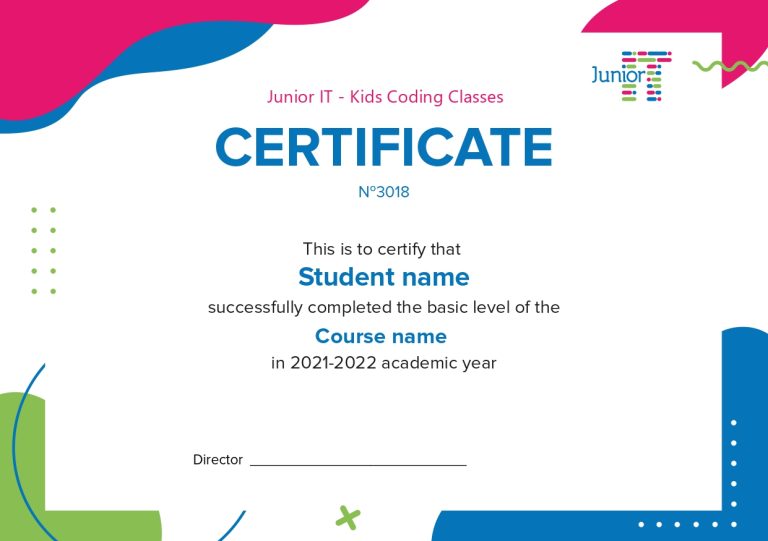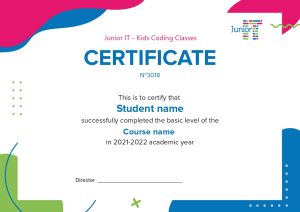 An official certificate is issued for graduated our coding courses online
HOW ONLINE LEARNING CODING GOES
In groups of up to 5 people
Coding programs are made for every age
Online coding classes are recorded, and there is constantly the option to repeat the material
All the coding materials are available in the student online workplace.
Programming classes are scheduled every day
Teachers are only practicing IT experts
More than six years of an experience teaching kids coding
More than 5000 various kids' coding projects
The school itself is excellent. My daughter has been attending for two years now. She especially liked the course on design by Irina Polyakova. The work was exciting. The teacher plunged them into the world of design! Children did projects, worked in a team, and each had his piece, his contribution to the joint work.
My daughter graduated from the Graphic Design course at the Junior IT school under the guidance of Irina Polyakova. We were satisfied with the school - in quarantine conditions, we quickly switched to distance learning mode and finished the course online without discomfort and technical failures.
My son is delighted, flies to the lesson, and is very upset if he misses the class for some reason. I wish the team only success and our children of development.
Modern educational technologies and platforms help children learn to program from 3-4 – earlier than most children learn to read. Kids learn to find information faster and solve problems more efficiently, actively developing logical and algorithmic thinking. We start teaching children the basics of programming from the age of 8
Learning the basics of coding, design, or game creation goes from simple to complex. The whole idea is immediately applied in practice, and students create projects of different levels of complexity.
All the material and videos are on the education platform and available 24/7
IN EDUCATIONAL CLASSES, WE USE TOOLS FROM
Register by selecting your preferred messenger